Camere Confortevoli

Tv, Wifi, Aria condizionata, FrigoBar, Cassaforte…

Luxury B&B a Napoli

nel cuore di Napoli al Centro Storico
Welcome to GENTILE Suite
Luxury B&B in Naples
The GENTILE Suite is located on the first floor of an historic building dating back to 1800. Completely new, located in the heart of the historic center of Naples.
If you are looking for a luxury, modern and welcoming Bed & Breakfast in the heart of Naples, GENTILE Suite B & B Napoli is the ideal place for travellers and business man/women.
It is ideally located for business clients as well as for tourists who want to enjoy the historic center of Naples with the nearby Metro Line 1 stop DANTE
Within walking distance of ….
…… from the central Piazza del Gesù, the starting point of the  DECUMANO INFERIORE with the Palazzo dei Congregazioni, the Church of the New Jesus, the Complex of Santa Chiara, the Church of Santa Marta, Palazzo Filomarino, Palazzo Mazziotti, Palazzo Venezia, Palazzo Tufarelli, Palazzo Carafa della Spina Palazzo San Pietro e Foglia, Palazzo Petrucci, San Domenico Maggiore Church, San Severo Chapel and the Cathedral of San Lorenzo in its interior, San Severo Palace, Palazzo Corigliano, Palazzo Casacalenda, Sant'Angelo's Church in Nile, Palazzo Pignatelli, Statue of the Nile, Palace of the Panormita, Palazzo Carafa di Montorio, Palazzo Carafa Sant'Angelo, St. Nicholas Church in Nile, Church of Saints Filippo and Giacomo, Monte of Pietà, San Gregorio Armeno, Marigliano Palace, Greek Walls
…… from the National Archaeological Museum near the beginning of the DECUMANO SUPERIORE with the Church of Sant'Andrea delle Dame, Church of Sant'Aniello, Church of Santa Maria delle Grazie, Regina Coeli Church, Trentatré Church, Acquaviva Palace, Church of Santa Patrizia , Palazzo Avellino, Church of San Giuseppe dei Ruffi, Donnaregina Church, Church of the SS Apostles, Church of San Giovanni a Carbonara
…….from the central PIAZZA DANTE and crossing the historic PORT'ALBA, you reach the ancient PIAZZA BELLINI with the Greek walls, the Conservatory of San Pietro a Majella, the Church of the Cross of Lucca, the Church of Santa Maria Maggiore, the Chapel of Pontano, the Spinelli Palace of Laurino , Church of Purgatory in Arco, Anjou Palace, St. Paul's Church, Palazzo Scorciatis, Church of San Lorenzo Maggiore, Savi of San Lorenzo Maggiore, Complex of the Girolamini, Church of Pius Monte della Misericordia, Church of Santa Maria della Peace, Castel Capuano, Church of Santa Caterina in Formiello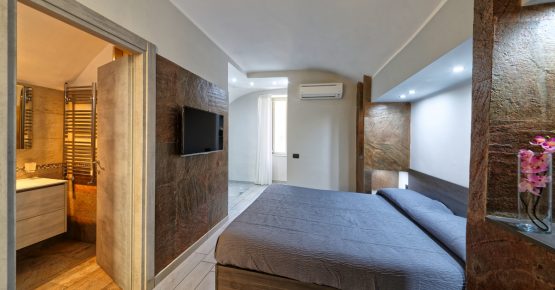 Equipped with fridge bar, Tv, Air conditioning, Safe, Wifi, WC with shower and kitchen corner. The Superior Double Room is ideal for a couple's stay in Design B & B to enjoy the charm of the Old Town of Naples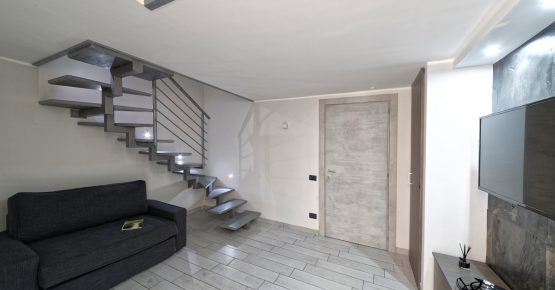 Equipped with fridge bar, TV, air conditioning, safe, wifi, toilet with shower and cooking corner. The Superior Family Room can be booked up to 4 people and is ideal for a family stay in B & B Design to enjoy the charm of the Old Town of Naples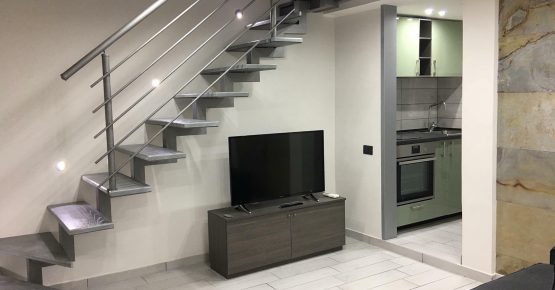 Equipped with Kitchen with Kitchenette, Oven, Minibar, TV, Air Conditioning, Safe, Wifi, Wc with Shower. The Studio is ideal for a family stay for those looking for independence. Visit the wonders of the Old Town of Naples in total autonomy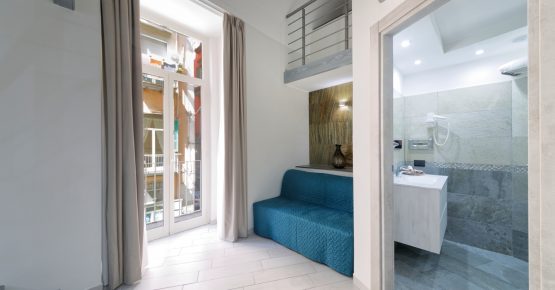 Equipped with fridge bar, TV, air conditioning, safe, wifi, toilet with shower and cooking corner. The Superior Family Room can be booked up to 4 people and is ideal for a family stay in B & B Design to enjoy the charm of the Old Town of Naples